.
CARAD and Dress for Success are our 2017 winners!
The 2017 Grant Awards Dinner was a huge success and since 2012 we have now granted over
$1,000,000
CARAD with their Eat.Share.Connect. Food Truck project now able to get underway
and
Dress for Success who will be able to implement their Going Places Career Support program
Nearly 250 guests attended, with members listening to five presentations about compelling projects planned by strong and effective organisations.

Decision-making was a tough as ever and voting took a lot of thought…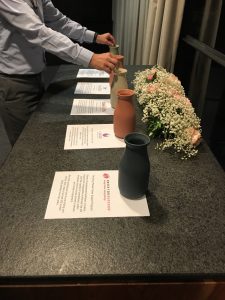 but Dress For Success and CARAD just pipped the others at the post and will receive a transformative grant each of $100,000