Last Tuesday we had another great night of animated discussion and much interest in the applications put forward from each focus area committee. It's always tough choosing between them but with over 40 donors attending and many others sending in proxy votes, we're confident we've captured the strongest ones from our original 37 applications.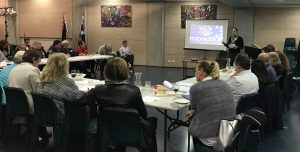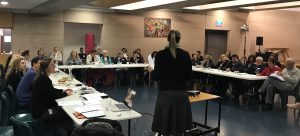 Without further ado, those who have been invited to take the next step with us are:
Dandjoo Darbalung (St Catherine's UWA)
Dismantle
Environs Kimberley
Esther Foundation
Paraplegic Benefit Fund (PBF)
Shooting Stars
Teach Learn Grow & Zonta House
And don't forget to join us for the final assessment evening, September the 18th to pick who will join us at our annual Grant Awards Dinner.
Please visit Grantees/2018 Finalists for more information on the projects.