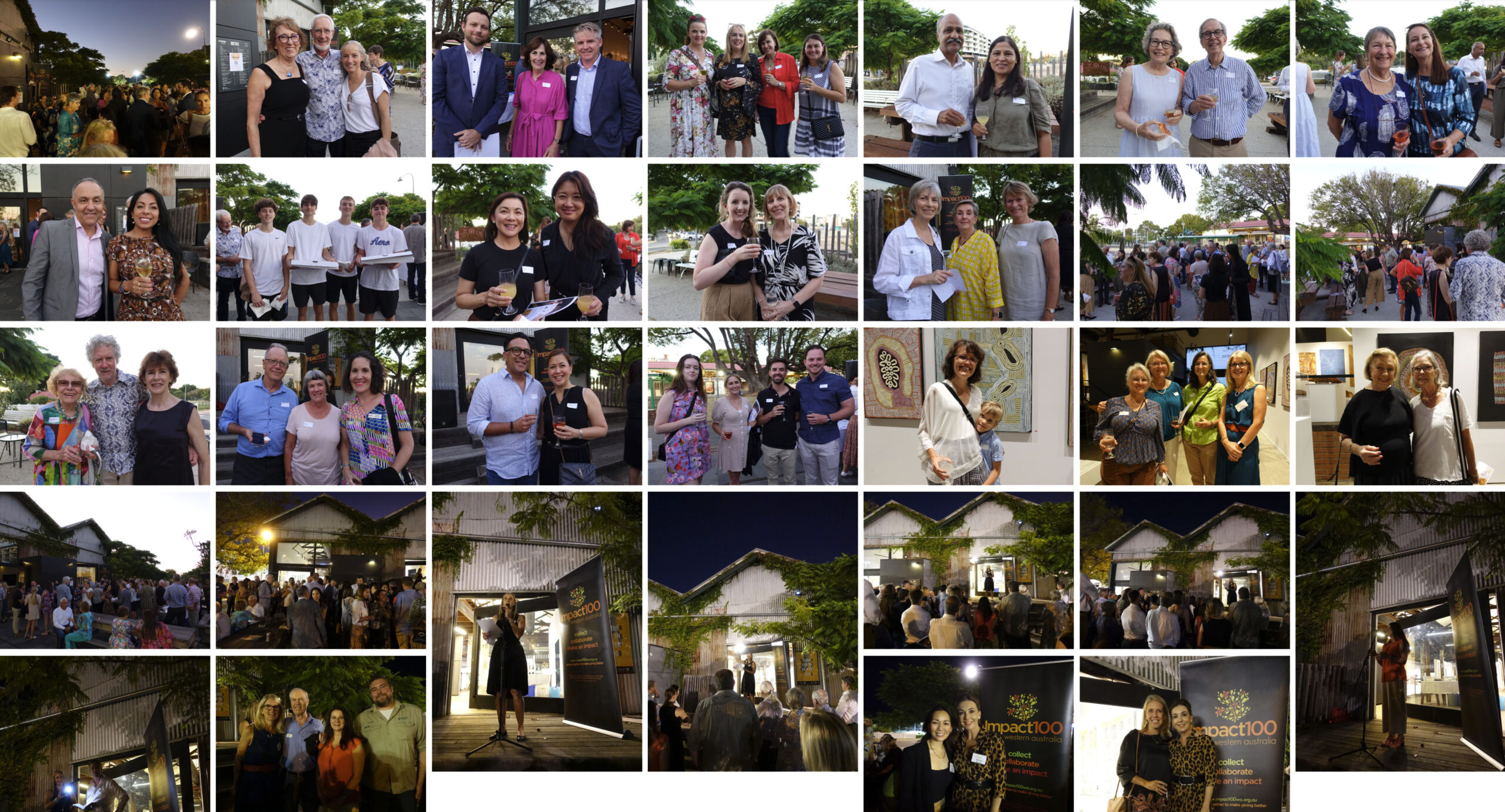 Kickstart Sundowner
(15 March 2023)
Every March, we launch our brand new giving year with a Kickstart Sundowner Event.Current and past donors invite family and friends to share and showcase the joy and power of collective giving, and encourage others to get involved. 
There are inspiring updates from previous grant recipients along with a short summary of how we go about making these transformational grants. We encourage everyone to get involved and help create an even bigger impact! It is often a wonderful evening under the stars, forming a great sense of collective passion for community.
For the 2023 year, we heard updates from previous $100,000 grant recipient(s):
2022 – Motivation Foundation: Hear about their purchase of a 3.5 Tonne mini excavator which will improve training quality, as well as enabling students to get real-world and useful experience by participating in local community projects.
2022- Trillion Trees: Hear how their 'Sprout" school education program is coming along.
---
We were very grateful to our friends and their organisations whose support helps to make our events so much better:
FORM, our very generous hosts, whose excellent exhibition, Really One Story, you can enjoy on the evening
Mareena Weston Real Estate, our Kickstart event sponsor 
Silverstream Wines from Denmark, for the lovely wines we continue to enjoy at several of our events.
---
Other Events Coming Up This Year 2023…
---
Generous Australians
(August/September TBA)
One of the key goals of Impact100 WA is to provide valuable educational opportunities for West Australians interested in philanthropy.
Every year we hold our Generous Australians event where well-known Australians who have given back to our community are invited to a Q&A session to discuss their stories, their motivations and their activities, in order to provide insight and inspiration to the wider public.
Read more about our past Generous Australians events
---
Grant Awards Dinner
(Mid October TBA)
The Impact100 WA Annual Grant Awards Dinner is the most important event of our year!
It's the culmination of the assessments, site visits, referee checks and big discussions, where all those who have made their donations have the opportunity to decide which worthy applicants should receive our pooled donations and be set on their journey to create transformative change in our community.
The evening includes:
Wining, dining and celebrating in a premier location
Pitches by the five finalists
Voting by all donors to determine the recipients
Awarding of the Primary and Runner Up Grants
We also offer you the opportunity to fill part or all of a table (max of 10) with family, friends and colleagues. The presentations, atmosphere and location are all pretty special and this is the perfect time to showcase what we're all about.

Invite your friends to become part of this collective giving journey
Newcomers are always welcome – if they get involved, too, then we can make an even bigger difference in our community!
We look forward to seeing you at our premier event!