2015 was the first year Impact100WA was in a position to offer a second $100,000 Primary Grant, offering 2 out of our 4 presenting charities the opportunity to win a game changing grant.

2015 $100,000 Primary Grants were awarded to: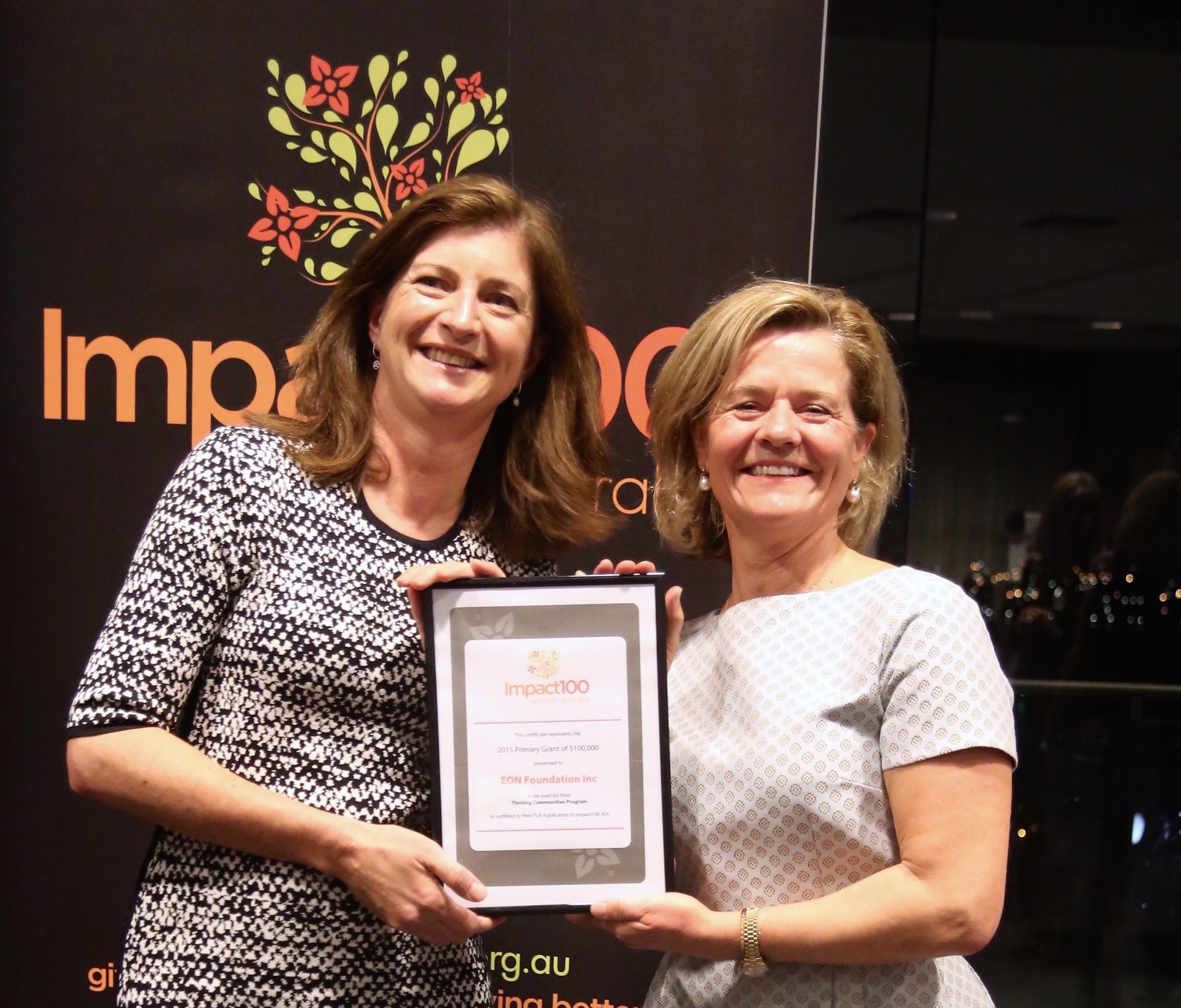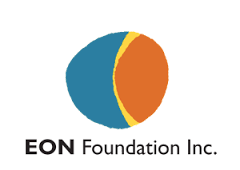 EON – Early Childhood Education and Youth at Risk
EON is a charitable foundation currently working in 13 Kimberley and 3 Pilbara remote Indigenous communities. EON takes a holistic approach to tackling poor nutrition and lack of healthy food through the creation of 'edible gardens' followed up with fortnightly gardening, cooking, hygiene and health classes over several years. They also conduct community workshops for parents and elders to improve family nutrition. Their project was about an expansion of the existing "Thriving Communities Program" as well as trialing a new model of delivery that would be more cost effective, engage with more service providers and provide greater capacity building to the community school. To read more about EON's Thriving Communities Program click here
---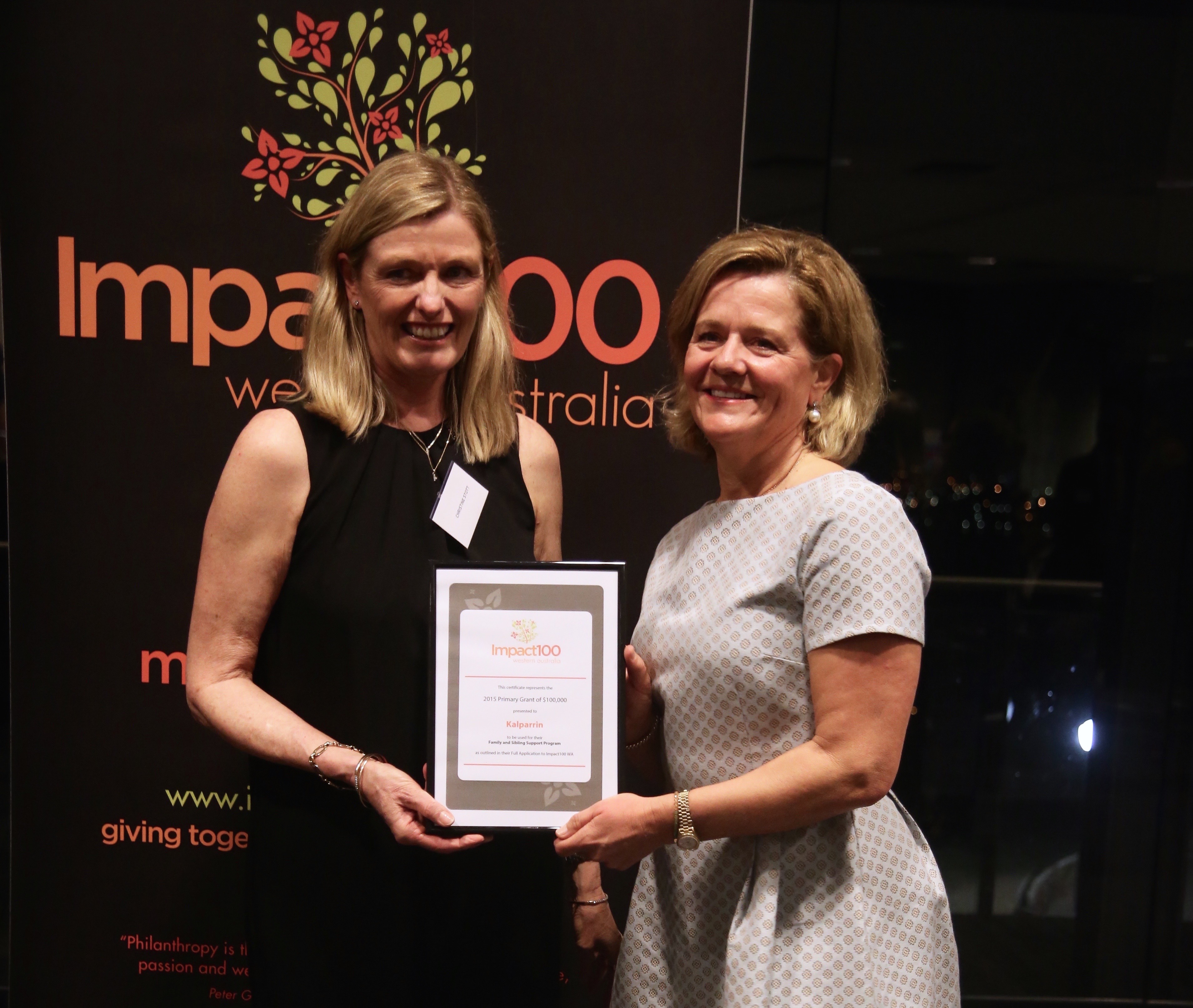 Kalparrin – Youth at Risk
One of the final 4 in 2014, Kalparrin provide practical and emotional support for the families and carers of children with special needs, regardless of degree of severity or type of impairment. Based at Princess Margaret Children's Hospital, they believe that strong families have a greater chance of providing the best care for children with special needs. Kalparrin were looking to fund their Family and Sibling Support Program for two years, which included the recruitment of a part-time Family Support Officer to co-ordinate the following modules: siblings therapeutic group sessions, 'Standing Strong Workshops for girls, Mother and Daughters "girl talk workshops, an older siblings "bring a friend" event and a Perth Heat (Baseball) day.  The component programs were run by 2 Murdoch University PHD students and focused on equipping and empowering parents with knowledge and support networks.
---
2015 $10,000 minor grant winners:
2015 was also the first year Impact100WA could increase the secondary grants from $5,000 to $10,000 enabling our Minor Grant Winners to realise a significant part of their dreams.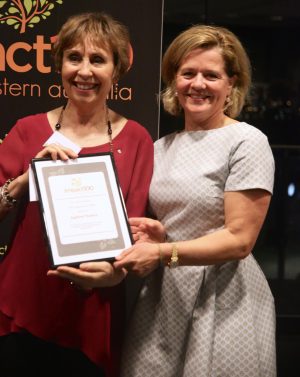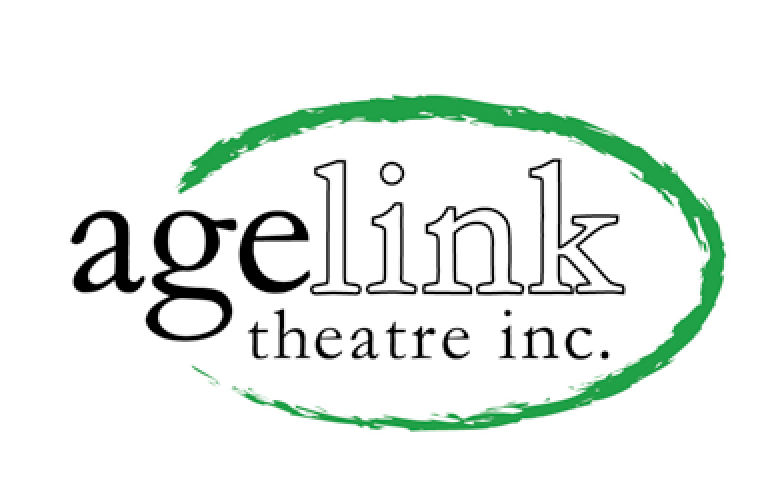 Agelink Theatre Inc – Seniors in Need
This theatre company is all about affirming the value of seniors and bringing generations and communities together.  Each Agelink production uses stories garnered from seniors about seniors and is presented to senior audiences in care, at public theatre venues and at schools.  They work across the Perth Metro area combatting issues of isolation and depression in the seniors involved.  The process of community research, engagement and social interaction aims to celebrate and raise the profile of seniors as a vital connection to our lived history.
---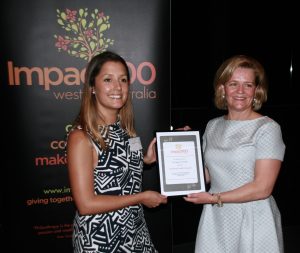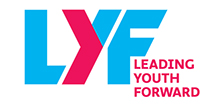 Leading Youth Forward (LYF) – Youth at Risk
LYF run summer camps and mentoring to create positive change for emotionally, socially and financially disadvantaged youth in Perth (originally under the name of Uni Camp for Teens). All 'staff' are volunteers and the LYF program uses mentors who are all young professionals, volunteering 100 hours of their time per year to their assigned teen and the program. LYF run annual 'Big Day Out' development events, including a Youth Leadership Committee where at-risk teens are encouraged to challenge themselves and try something new whilst building their confidence, meeting new people and making new friends. Activities at each event focus on team building, life skills and personal development.