2016 $100,000 Primary Grants were awarded to: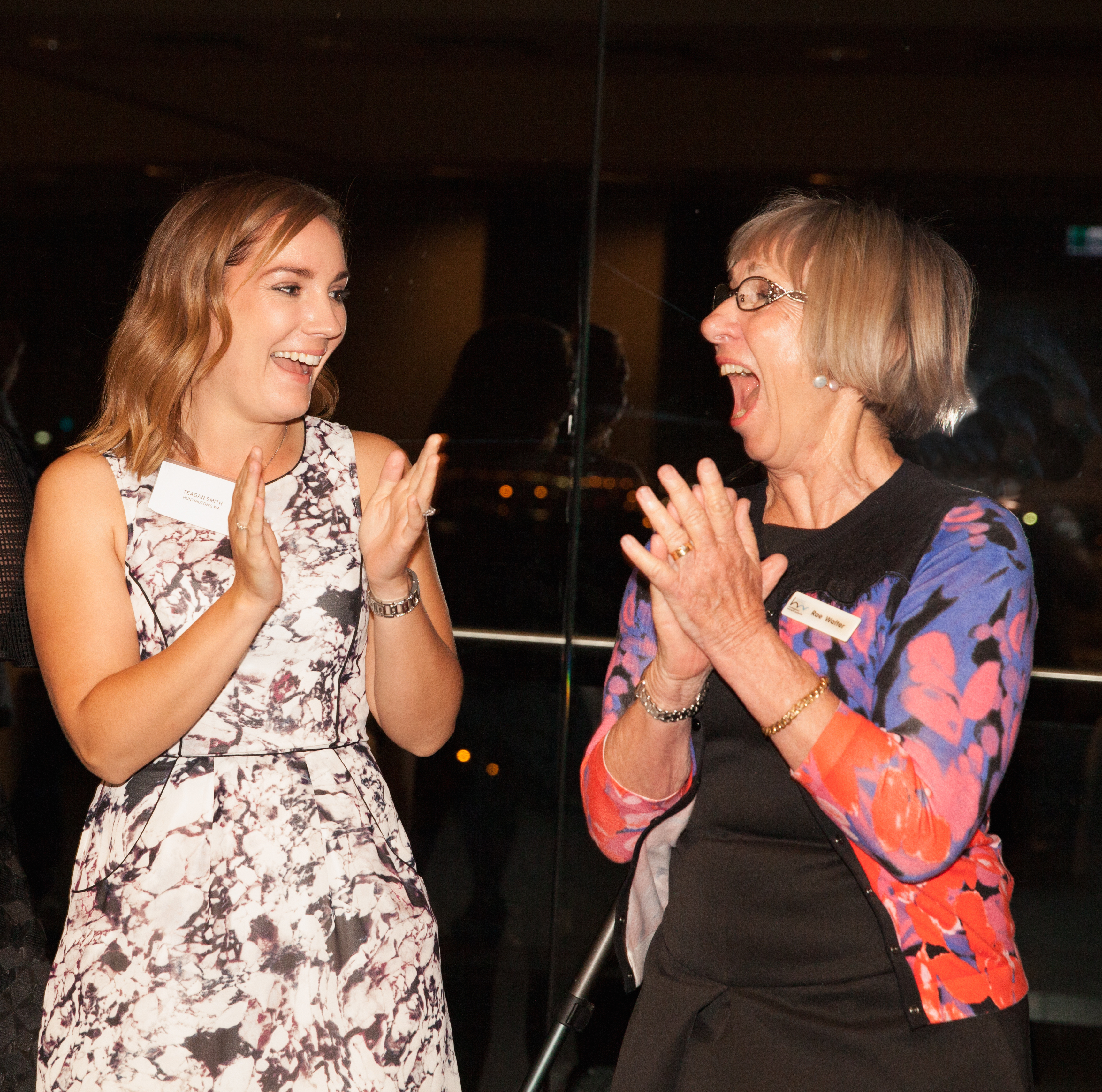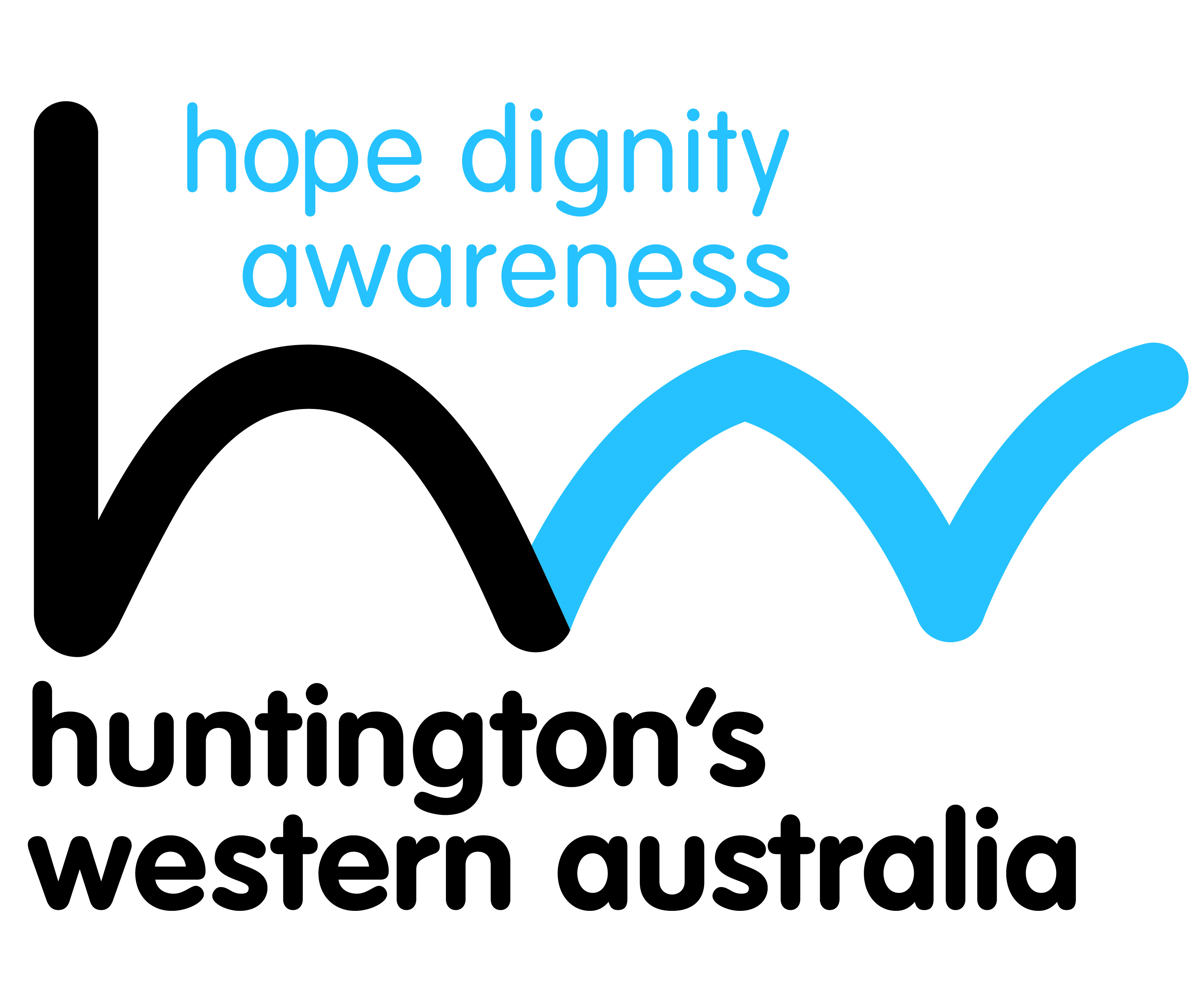 Huntington's WA – HEROs Impact App
Together with collaborative partner Edith Cowan University (ECU), Huntington's were looking for funding to develop an easily accessible online (smart phone/tablet) application of self-directed therapy for people with Huntington's disease (HD).  This resource has been based on ground breaking research evidence from the 2012 multidisciplinary therapy HEROs 1 (Huntington's Enrichment Research Optimisation) study conducted by ECU.
The research demonstrates that engagement in a consistent, personalised, multidisciplinary therapy program of physical and cognitive exercise contributes to improving brain volume, cognitive performance, mobility, balance, neuromuscular activity, muscle strength, body composition, mood and quality of life.  The application has been named Impact HD and will be launched on May 25th 2018.  Read more about it here: May 2017 – download an update on Huntington's WA
---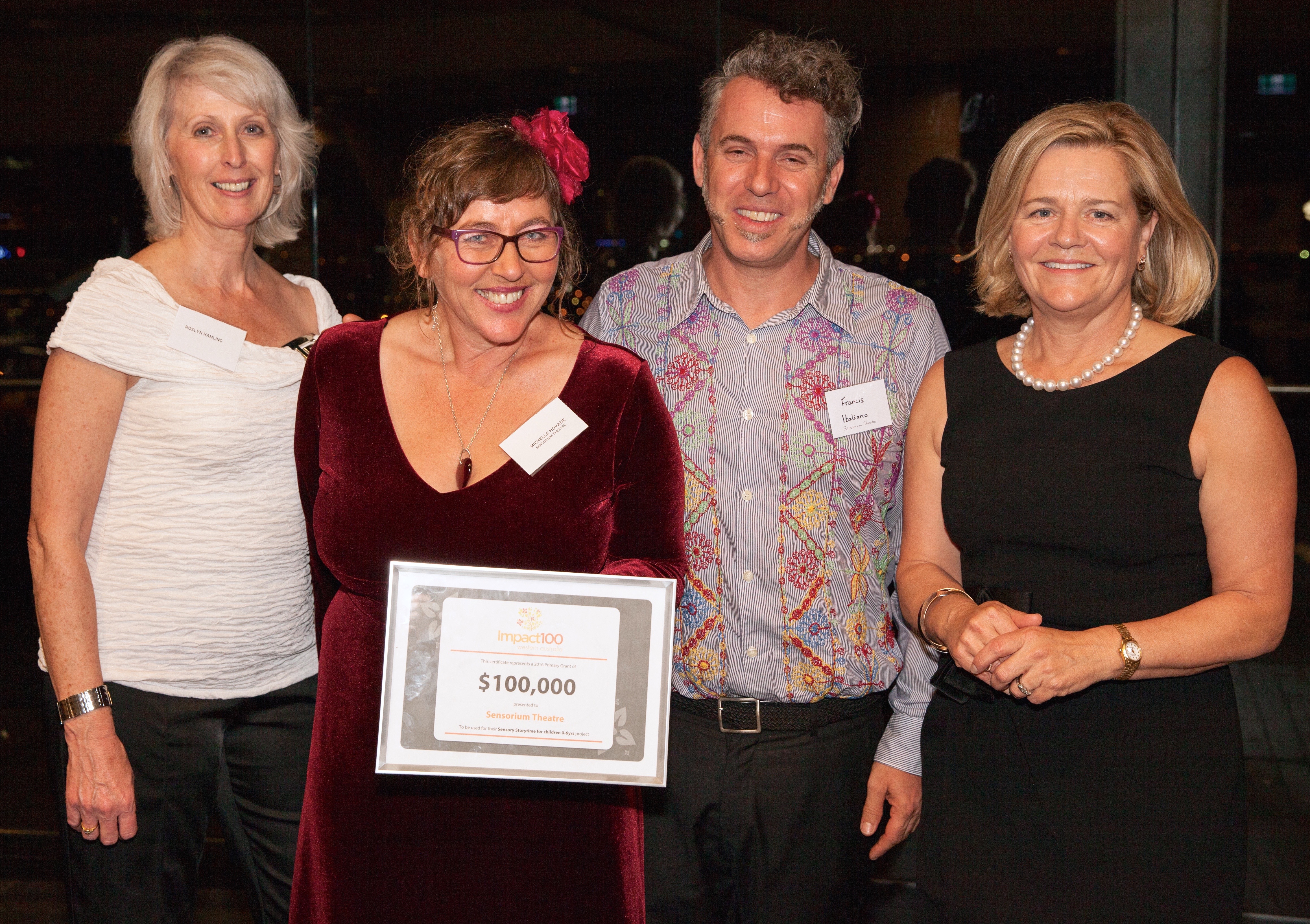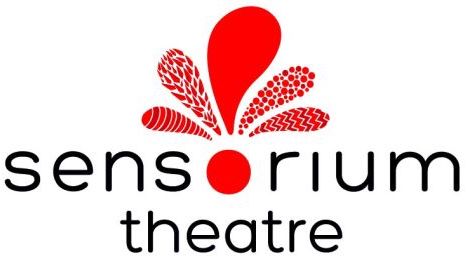 Sensorium Theatre – Sensory Storytime for Children 0-6 Years
Sensory Storytime was successfully rolled out during 2017 & the first half of 2018.  It involved creating and delivering story-telling sessions that connected well-known stories with appropriate sensory stimuli, music and props for young children with mental and/or physical disabilities and their families.  Early intervention for this group can be critical for not only learning but also emotional development. The sessions offered parents the opportunity to learn vital strategies and simple tools to use at home to extend their child as well as bring joy into a shared activity.
The project involved the recruitment of a Project Co-ordinator to develop the product and the key relationships needed to deliver it.  Key partners included NDIS registered suppliers Autism Association, Ability Centre, Therapy Focus, Visability as well as Kenwick School and the public library based program Better Beginnings.  As well as being able to evolve a new story 'Wombat Stew' Sensorium were also able to engage with ECU researchers to look for evidence of recognised therapeutic outcomes from participation in Sensory Storytime.  This research will be published in June/July 2018.  Leah Maund the Project Co-ordinator was invited to present at the State Library to 80 librarians about the project, which has garnered a lot of interest ongoing for inclusive sessions from Belmont to Joondalup.  The presentation can be viewed here: www.facebook.com/BetterBeginningsPractitioners/
---
2016 $10,000 minor grant winners: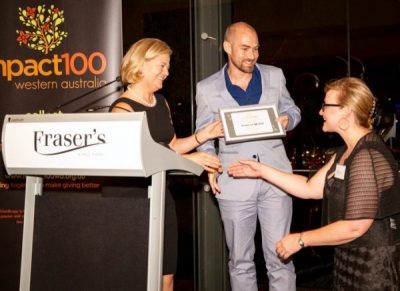 Barking Gecko: Creating Gecko Ensembles in Regional WA – established 30 years ago this Theatre Company has become a unique and vital part of Australia's theatre culture.  Barking Gecko's work is a continuous cultural thread providing world- class arts experiences from a child's early years, through their teens and into adulthood.  Having piloted a regional Gecko Ensemble in Broome in 2016, Barking Gecko were seeking to expand their popular program in other regional areas where young people struggle to access quality, creative learning programs.
---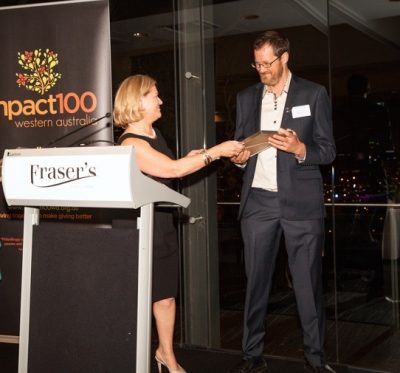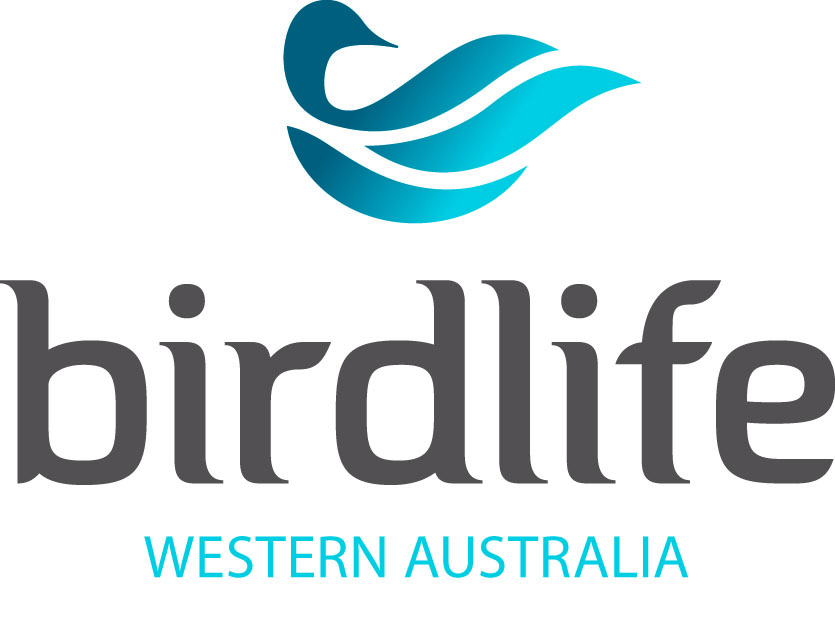 Birdlife WA: Creating Native Bird Heaven – Birdlife is part of the wider Birdlife Australia group, now over 100 years old and well established in each state in Australia.  Birdlife WA is a very active group with a wide variety of activities for members and the general community. There are excursions, community education, meetings, projects and a photography group.  Their application focused on the creation of a strategic link in a growing breeding and feeding corridor for native birds, especially black cockatoos.  This would have involved re-establishing land in Bayswater and Cockburn in cooperation with local government as well as involving schools and community.
---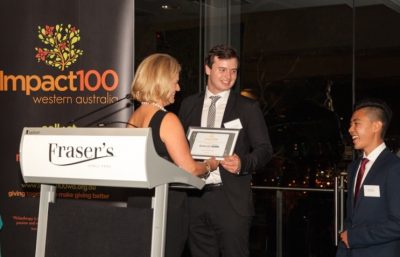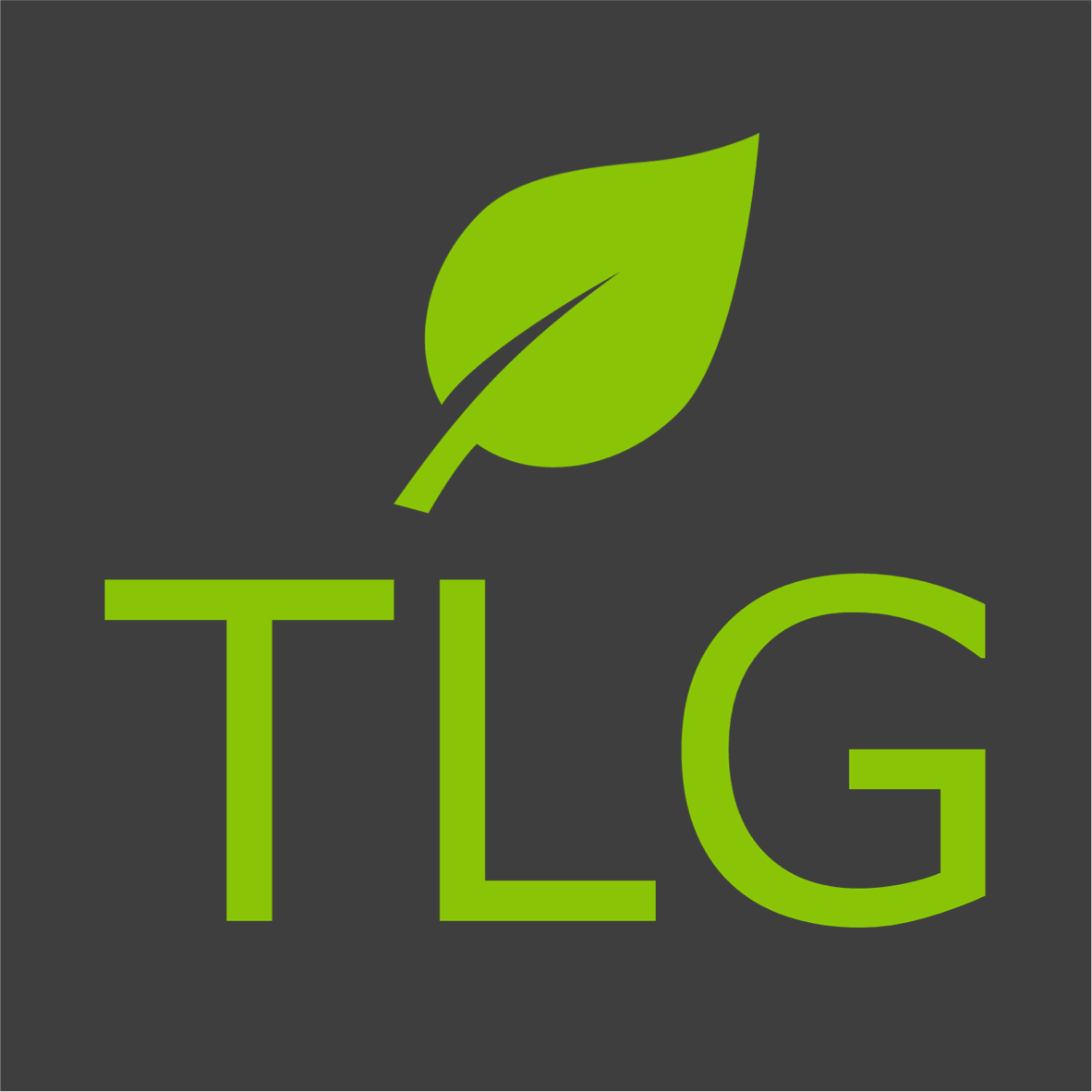 Teach Learn Grow: TLG Rural Program and eMentor –  The TLG vision is of an Australia where all children, regardless of background, location or circumstance, reach their educational potential.  They provide free one-on-one tuition and mentoring to rural and Indigenous Australian students, with the aim of empowering students to realise their full potential.  TLG sought funding to provide rural and remote WA primary school students with over 20,000 hours of free mentoring and tuition.  Remote kids are 12 times more likely to be below the minimum standard of mathematics and 3 out of 5 indigenous children never finish school.  With tailored mentoring for each individual child's needs (based on teachers assessment and input) the mentoring is targeted to improve the educational outcomes for the students as well as their aspirations and attitudes toward education.