From 2022:
Motivation Foundation have had their 'big yellow digger' (aka the 3.5 tonne mini excavator) delivered and students are already benefiting from using the latest technology – and it does happen to have an air-conditioned cab! As Tim explained, this is not about burning diesel and making dirt fly, or even about getting them a job, this program is changing the future trajectories of disadvantaged young people and their families and communities around them.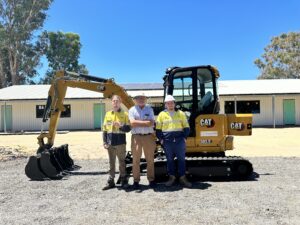 Trillion Trees have been busy updating, formalising and recording the processes of their free SPROUT! schools program so that it is replicable, scalable and sustainable into the future. They are also finalising their plans to reach more regional schools by employing a new team member and taking delivery of their new hybrid vehicle. Studies have proven that exposure to nature can reduce stress levels in children by more than 30%. This program educates about nature and climate by linking science with a hands-on approach to restoring habitat, providing a sense of empowerment.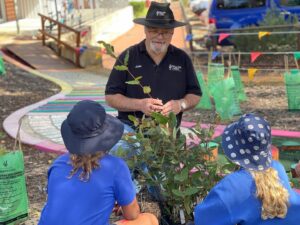 Fair Game Australia started running their weekly programs in Broome & Kununurra at the beginning of this school year. Kununurra already has 40 kids turn up a week and Broome has 20-25 which is a great initial response. This program has been proven in Port Hedland where the local community has noted the positive effects on schooling and the reduced involvement with the criminal justice system. We are all certain it will achieve the same results for the Kimberley towns.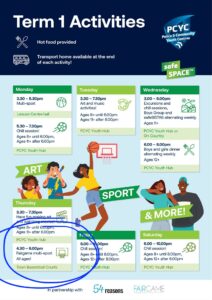 12 Buckets were a finalist in 2022 – with their $20,000 'runner-up' grant they were able to leverage enough extra funds to implement half of the proposed program – enabling mentors to assist during the tough transition to high school. And even at the Kickstart, a couple of people spoke to them about becoming mentors.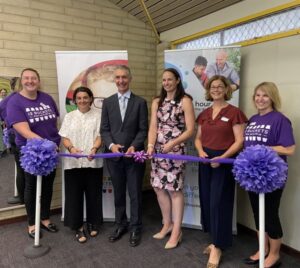 From 2021:
Cycling Without Age have been almost flying since our funds purchased their van to give them increased mobility and covered some of the salary for their dedicated program co-ordinator. 125% more locations, regular programs with aged-care facilities and local councils and a new chapter opened in Mandurah – such fantastic outcomes!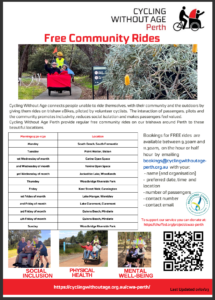 And:
Arts Law were able to write up 98 wills and provide advice to 54 other artists and art centre managers in remote and regional towns of WA. And they have developed an ongoing relationship with Lavan legal firm who are providing office space and pro bono legal services.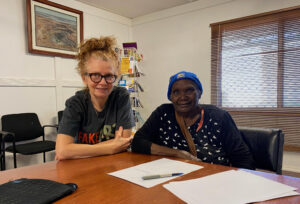 From 2018 and 2020:
Dismantle's social enterprise, Renew Property Maintenance, has been going from strength to strength: giving disadvantaged young people work skills, work smarts and real-world experience is now providing 71% of Dismantle's revenue! They have paid out over $1.3m in wages from the business since inception (which was launched by our grant in 2018).