Transformative change for our grant recipients
This is what we want to know a
nd this is why we keep coming back with our $1000 donation each year
In 2020, due to the negative impact that Covid-19 was having for our community, we changed things up a bit:
We relaxed our criteria
We made smaller, more nimble grants of $50,000
We invited recent past recipients to apply again
And the outcomes have been fantastic, see below for more details on each.
---
These guys are based in Midland and they welcome anyone who is needing administration, legal or disability assistance.  They recognised that there were people who weren't accessing their support at their office for many reasons and they wanted to change this. 
With our $50,000 grant, they bought a truck and fitted it out with office equipment and now they are offering their services on the very streets where their clients are situated and gather.
They are operating the truck a few times a week and have already helped hundreds of people in the Midland area. They also share the mobile office with other organisations who might need to hold confidential discussions on site. Further funding has been accessed by them to assist the mobile office to stay on the road for longer.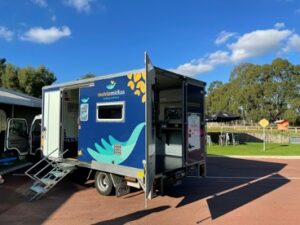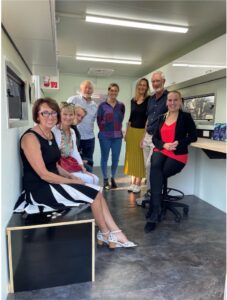 ---
Ishar provide a wide range of health services to women from all walks of life and cultural backgrounds. They have had a strong presence in the Northern Suburbs for 27 years. With growing demand for their counselling services for Family Domestic Violence, they wanted to provide easier access for women in the southern suburbs.
Our Grant enabled Ishar to establish a clinic in Gosnells that is providing counselling and social work services 3 days a week. The clinic hasn't even needed to be advertised – it is always fully booked!
After proving the demand for the service, a further $200,000 in funding has been received from the state government, which will allow the Gosnells clinic to run for two years beyond the acquittal of our grant.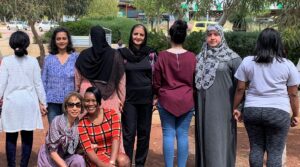 ---
In 2018 Dismantle won our $100,000 grant and used it to set up the business ReNew Property Maintenance.  Renew provides work experience and support for at-risk young people. They aim to transition their young employees into other work after 6 months and they realised that quite a bit of support was required to do this effectively. 
The 2020 Grant was used to employ a case manager which has made the experience a positive and supportive one. Jess works with the young people on developing general life skills and also soft skills such as interviewing and writing a CV, so they may secure ongoing employment. Jess is currently working with 24 young people while 13 have graduated and found employment.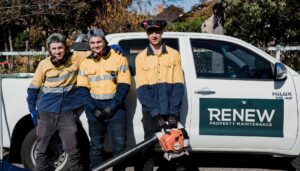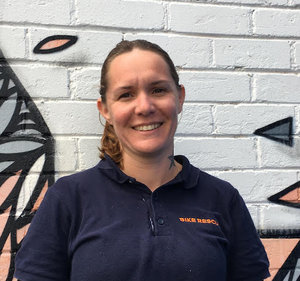 ---
These guy support families caring for a child with disability and additional needs. Our $50,000 grant allowed families right across the State to stay connected through weekly online peer support groups. This program connects families experiencing similar challenges, when often it is just too hard to get out of the house. Knowing that you aren't alone and that you have back up can make a real difference. The online Peer Support groups were even more vital when the risk of infection with Covid could have had more severe consequences for those with pre-existing conditions.
There was overwhelming enthusiasm from the 215 participants of the pilot program and, with the subsequent support of Lotterywest, the program has now become a core part of Kalparrin's family support service.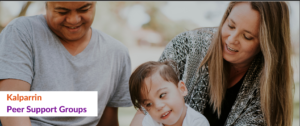 ---
The Centre for Asylum seekers, Refugees And Detainees used our $100,000 grant in 2017 to set up their Fare Go Food Truck. But in 2020, under Covid, all bookings were cancelled and they had to think fast to find alternative ways to provide an income stream for their 13 refugee and asylum seeker employees.
They used our 2020 $50,000 grant to start managing the operation of the Warwick Senior High School Canteen. CARAD's Fare Go team are now employed to operate the canteen 5 days a week, they supply 2 other schools with lunches and even have Warwick students volunteering in the canteen for their community hours. In another win, the canteen's commercial kitchen is used as a base for the Fare Go Food Truck's preparation of food and it also houses an office for the coordinator to oversee both businesses.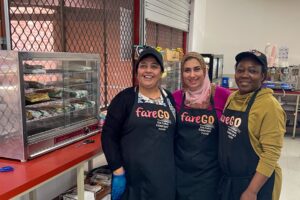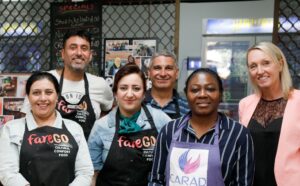 ---
These guys provide refuge and support to women and families affected by domestic violence. This became a considerably greater issue during the COVID-19 lockdown period.
They used our $50,000 grant to ensure the continuation of their Future Employment Connections workshops.  In the year following our grant 57 women have been referred to the program, with over 1,600 hours of recorded client support and advocacy taking place.
Surveys provided evidence of a significant increase in quality of life through community connections, education and securing of housing. This led to an overall decrease in reported depression, anxiety, and general stress.
Following several years of proven results, Zonta House have now been awarded a grant to scale the program so it can be offered to other refuge sites.