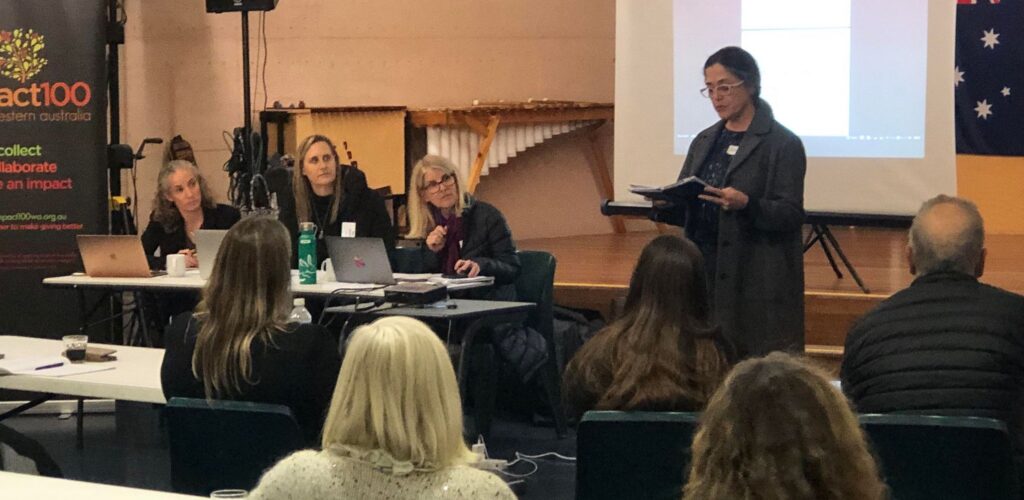 Around 40 of our enthusiastic donors gathered on Wed 21st June to discuss and vote on the applications received. The chill outside was more than compensated for by the warmth of the discussions in the room along with the reconnection of old allies and introduction of new friends.
Through the wonders of our powerful due diligence process, we have narrowed down the 47 that we received to our Top Ten for 2023. These guys will be invited to submit a Full Application and accept a site visit from small groups of interested donors. They are:
12 Buckets: Creating a Safe Space for Connection at High School
Expanding the pilot at Balga SHS of support for students from socio-economically disadvantaged backgrounds. Growing from fortnightly sessions for just 20 Years 7s in 2023 to include kids through years 8 and 9. Will also include school holiday activities. Keeping high school students engaged in their education by providing resources and opportunities to develop skills and connections.
Albany Community Legal Centre: Breaking Barriers to Justice
Breaking down the barrier of distance for those in the Great Southern and Southern Wheatbelt regions of WA to access justice services – through volunteer collaboration, digital technology and partnership between existing community service organisations.
Breast Cancer Care WA: Living Well with Metastatic Breast Cancer
Develop and deliver education and support for those with Stage 4 breast cancer who are often neglected. Through free survivorship workshops that are carefully designed to address relevant and common issues. Includes regional and remote through a hybrid of in person and online.
Circus WA: B'spoke: production showcasing disabled youth circus performers
Preparation for and presentation of their show at the State Theatre Centre, using 6 disabled youth alongside 11 other Academy performers. To foster empathy, understanding and inclusivity within the community.
Food Ladder: School Greenhouse System
Installing greenhouses and hydroponic growing systems and providing training sessions at 4 low socio-economic remote/regional schools in WA
Future Living: Safe and Secure Reach Project
Developing and improving resources for parents of people with developmental or intellectual disability to plan for the long-term safety and security their children – when their parents are no longer around to support them.
Ishar Multicultural Women's Health Services: Blurred Lines – Tech abuse prevention pilot
Digital and in-person education and workshops to address and prevent the issue of technology-based abuse. To empower young refugee and migrant women with knowledge and skills.
Midlas: Midland Health Justice Partnership
Creating a pilot of co-location and collaboration between Midlas staff and hospital staff on the ground at Midland hospital, to support women in the maternity wards in a safe space. Especially dealing with FDV.
SECCA: Holistic Menstrual Health Education for People With Disabilities
Over 18 months roll out the design, printing and delivery of 400 booklets of 60 pages and provide workshops for people with disability and their support people. To increase understanding and reduce stigma.
Thriving In Motion: Thriving Satellite Service
Improve physical and mental health outcomes through evidence-based exercise programs. Extend existing service to new locations – deliver inclusive community-based physical activity programs that are flexible and responsive to the needs of young people impacted by physical and/or mental ill health, either 1:1, small or larger group program, tailored to child's specific health needs.