We are honoured to have Nicola Forrest, one of Perth's most ardent philanthropists as our Patron since 2015.
Nicola's belief in what we do and how we do it solidly underpins our own confidence that our giving model is the perfect framework for those who want to give more to their community.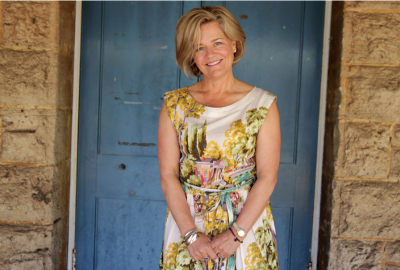 A word from our Patron, Nicola Forrest :

"I was humbled and delighted to be invited as patron of Impact100 WA. The purpose of Impact100 WA is simple, to encourage Australians to give and be involved in the outcome of that giving.
Impact100 WA provides an opportunity for individual donors to be part of a much larger whole. With the organisation operated by volunteers, every cent you give will reach a community group directly.
By unlocking grassroots philanthropy and community investment in this way, we are empowered as individuals to support community initiatives at a scale that we may not have imagined.
This is why I joined Impact100 WA and am proud to be its patron."
Nicola's Biography:
Nicola is the CEO of the Minderoo Foundation which she and her husband, Andrew, established in 2001.
Nicola has led the diversification of the Minderoo Foundation to provide a holistic approach to community development, particularly through education and the arts, believing an integrated approach is essential to build sustainable empowerment in individuals and communities.
In addition to the Minderoo Foundation, Nicola is a member of the Prime Minister's Community Business Partnership, Telethon Kids Institute CoLab Advisory Council and Governor of the Forrest Research Foundation. Nicola supports a number of community and arts organisation as Patron including the Kimberley Rock Art Foundation and Impact100 WA and is a Life Governor of Sculpture by the Sea.
Along with Nicola's philanthropic work she is also a director of the Minderoo Group, one of Australia's largest private companies and Managing Director of Minderoo Station's pastoral operations in the Pilbara and Gascoyne regions of Western Australia.
During 2014 Nicola was awarded the Celebrate WA Western Australian of the year (community category) and in 2016 was awarded the University of Canberra's Chancellor's Award for Services to Philanthropy. Nicola has also been awarded an Honorary Doctor of Letters by the University of Western Australia. Nicola's priorities remain her family and supporting the wonderful team that manage the Minderoo Foundation