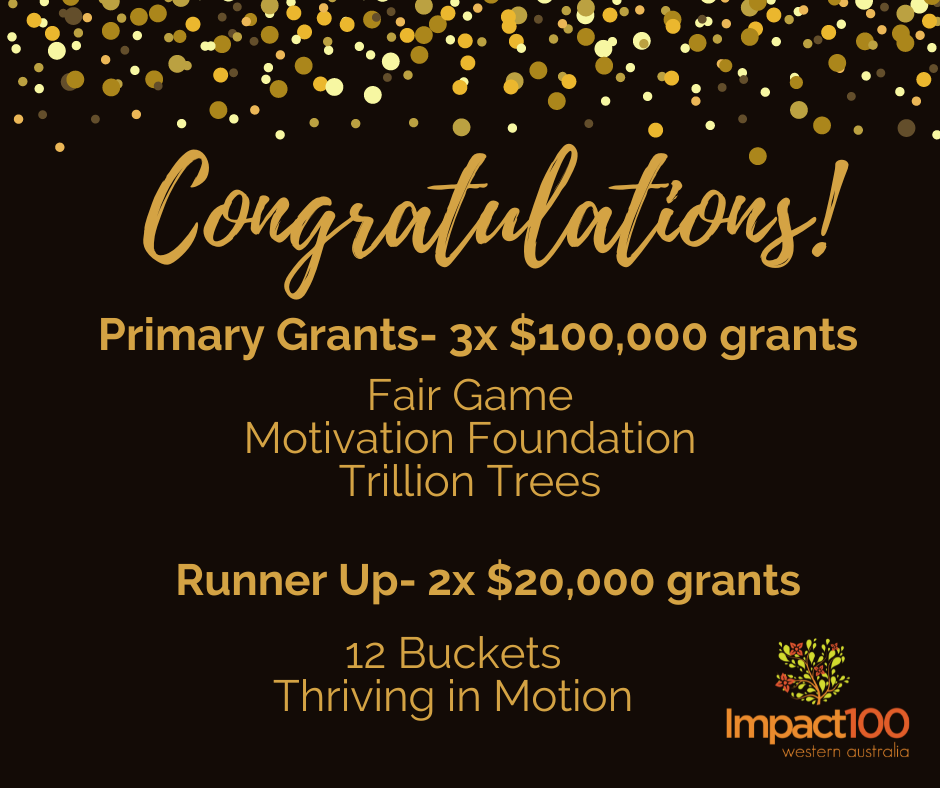 Wow – THREE grants of $100,000!!! And an extra $10k each for the runners up!
Thanks to huge and unexpected generosity in the room over the course of the evening, we were able to pool enough funds to make the dreams of more organisations come true.
How amazing that three of the fantastic projects presented to us on Tuesday night will now be fulfilled over the coming two years!
Congratulations to:
Minor grants, that were topped up to $20,000 each in untied funding, go to:
A truly fabulous outcome! Thank you to everyone who came along and we'll keep you posted on how these fantastic organisations are progressing with their projects.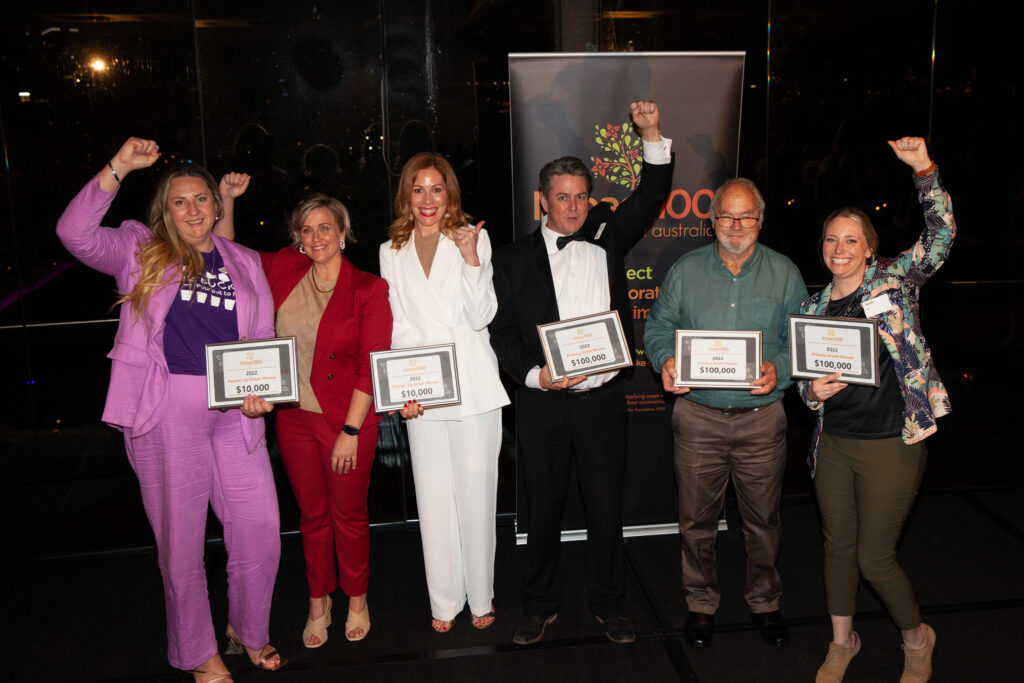 **NB. The certificates for the minor grants were created at the beginning of the evening – before the outpouring of generosity.
#impact100wa #impact100 #CollectiveGiving #TranformationalGrants #MakingADifferenceTogether #thankyou #funding #projects
Image credit: @georginabarkerphotography